Blog
Introduction of BT and HSK Tool Holder and their Differences
By CHUMPOWER 2017/09/04
BT is the 7/24 circular cone code of the MAS403-BT Japanese standard which originated from the MAS403 standard in 1969. In 1998, Japan published the JIS B6339 standard to replace the MAS403 standard.

BT Tool holder is a solid and single-sided bondingg (7/24 taper system). The three most commonly used specifications are BT30, BT40, and BT50, less commonly used specifications include BT35, BT45, and BT60. The BT tool holder can be connected to a variety of specifications, with the most commonly used being the BT CHU CNC Drill Chuck Tool Holder, BT-ER End-Milling Tool Holder and BT Power Milling Chuck Tool Holder, especially in Asia.

HSK was the standard established in the early 90s by the VDW (German Machine Tool Builder's Association) and the VDA (German Association of the Automotive Industry) etc. The primary standard is DIN69893A/B/C/D/E&F.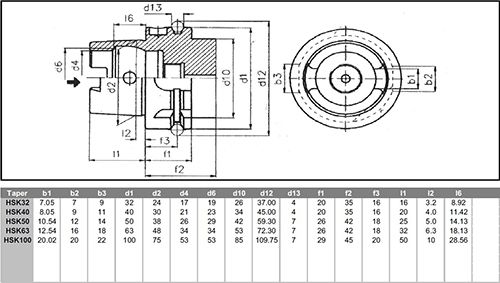 HSK Tool Holder, The inclination of the spindle is 1/10, and the inclination of tool holder is 9.98. Due to its hollow design, the broach mechanism needs to be deep into the tool holder to tension cutter and expand to closely fit with the spindle. The main specification sizes are 32, 40, 50, 63, 80, 100, 125, and 160, and the design type include A, B, C, D, E, F and other types. More common specifications are HSK50A, HSK63A, and HSK100A, which can be connected to the HSK-ER End-Milling Tool Holder, HSK Side-Locked End-Milling Tool Holder, especially in Europe.

The major differences between the BT Tool Holder and HSK Tool Holder is a single-sided joint (single-sided restraint) 7/24 taper system; and the HSK Tool Holder is a double-sided joint (double-sided restraint) 1/10 taper system. When using the HSK Tool Holder, the stability of high-speed machining can be increased due to the advantage of the double-sided restraint and poor precision issue occurring during high-speed cutting from the chambering of the spindle can be mitigated with favorable repetitive precision.

Another difference is the length of interface. Since the interface length of HSK Tool holder is shorter than BT Tool holder, the HSK Tool holder comparatively features higher interfacial rigidity, more precise positioning ability, and shorter cutting tool changing time.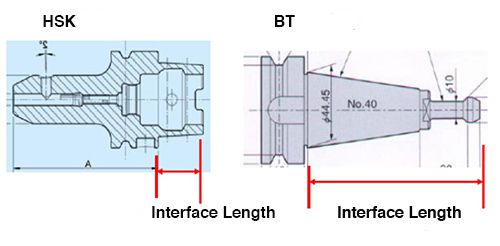 CHUMPOWER tool holder series feature comprehensive specifications. Besides more than 35 years experience in production and manufacturing, inspections are conducted for CHUMPOWER product from assembly to warehousing of finished goods and shipment to ensure high quality and high precision in the customer's hand upon delivery.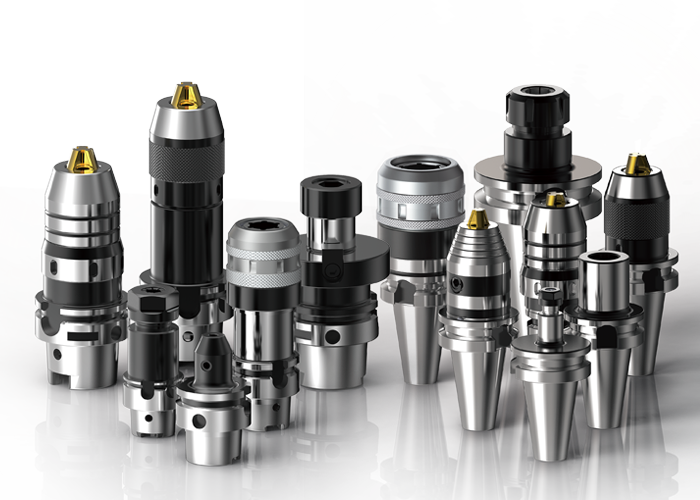 CHUMPOWER machinery Corp. possesses the copyright of this article. It is not allowed for any form of reprinting or distribution without the authorization and indication of source.Wereserve the right to claim for its legal right. Contact us if you have any questions or intents to reprint this article. Marketing Department: hanna@chumpower.com
Tweet