Blog
Introduction to Machining Center
By CHUMPOWER 2018/03/08
Machining center, sometimes called machine tool, is the machine used to manufacture machines and equipment. It a position of prominence in the development history of mechanical industry and therefore is called "the mother of machines." By function, machining centers come in two categories: metal cutting center and metal forming center.
The former is used to remove unwanted parts of a metal work piece using chipping, cutting, EDM or laser cutting, and the products produced are lathe, drilling machine, milling machine, grinder, planer and EDM machine; whereas the latter forms work pieces by punching and the products are press, shearing machine and forging machine.
Taiwan is the 7th largest country making machining centers, which means increased requirements for machining center parts and components. CHUMPOWER has been producing precision components in Taichung – the industrial center of Taiwan – for more than 30 years. In addition to real-time supply of precision parts and components, such as drill chucks、tool holders、clamping and cooling liquid rotary unions, for machining center manufacturers in Taiwan, CHUMPOWER continues to bring in equipment manufactured by worldwide major manufacturers to meet the demand of domestic machining center manufacturers for products of high precision and quality as their demand for machining precision increases

CHUMPOWER Chucks Series
Chucks are used on milling/drilling machines for machining metal / plastics /special materials. They allow quick change of cutters. There are light / medium / heavy duty chucks depending on clients' needs. The claws on the chuck are titanium-plated for exceptional resistance to wearing and rusting. The chucks feature high holding force that keeps cutters from coming loose or falling out of place while machining.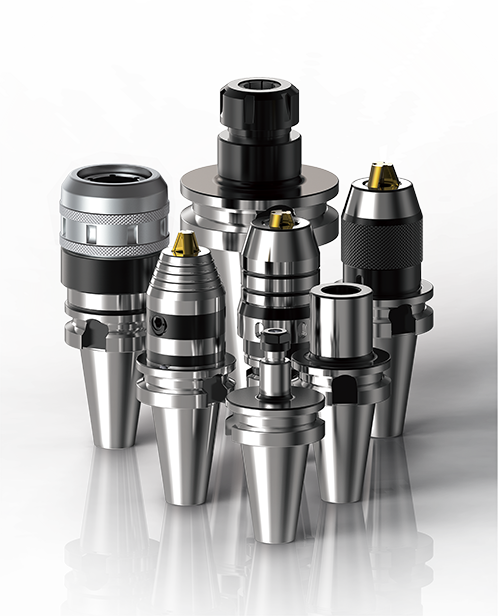 CHUMPOWER Tool Holder Series
Tool holder are used on milling machines for machining metal / plastics /special materials. CHUMPOWER has a complete array of tool holder, including BT, SK, NT and CAT (L=100). The length and outer diameter of the cutter tip can be tailor-made to meet specific criteria. Alloy steel is used for good resistance to wearing. Carburizing depth is 0.6~0.8mm and hardness HRC50 or more with run-out at 0.005mm.

CHUMPOWER Clamping Series
Clamping are used in the cutter changing mechanism on milling machines. They are activated while bossing / broaching. The clamping have been subject to tensile test for a million 1000kg cycles (for bt 40). They are made to international standards, therefore, fit on standard shafts. The clamping are made of alloy steel with special surface treatment for improved wear resistance.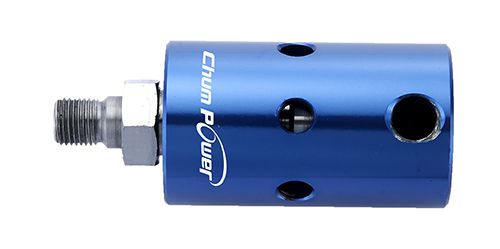 Cooling Liquid Rotary Unions
The rotary unions are used on lathe / milling machine / drilling machine. Cooling liquid or air is shot out of the center when used. The housing is made of aluminum with anodized treatment. High quality shaft seals are used for resistance to friction and hear and high precision ball bearings for vibration suppression. The digit shaft seals optimized for balance achieves up to 1000RPM.
Source:工具機概述
CHUMPOWER machinery Corp. possesses the copyright of this article. It is not allowed for any form of reprinting or distribution without the authorization and indication of source.Wereserve the right to claim for its legal right. Contact us if you have any questions or intents to reprint this article. Marketing Department: hanna@chumpower.com
Tweet