Blog
Introduction of VDI Hex Key Drill Chuck Holder
By CHUMPOWER 2017/12/11
Driven tool holder is installed on turret, able to be driven by servomotor. VDI is divided into the driven tool holder and static tool holder; the VDI driven tool holder is developed for turning milling machine center; and for the CNC lathe's power turret.
It can accept varied standard tool holders used to hold turning cutters, drills, tapping shanks and milling cutters, etc. The most outstanding advantage of these milling turning machine center is that they can perform turning cut, drilling, tapering, end-milling & side-milling, angled drilling and curve-milling, etc., at the same time.
In VDI static tool holder coding system, it normally uses one character to express its purpose; such as: A means no cutter slot at all, able to machine the tool holder; B means driven tool holder; C means axial tool holder; D means tool holder for both radial & axial operation; and E means a fixed rotary tool holder.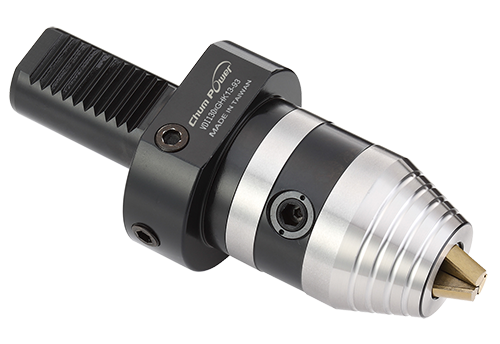 CHUMPOWER VDI Hex Key Chuck Holder meet DIN ISO 10899, able to work with the hexagonal holes in hex key chucks, bevel gears and transmission gears with extremely high fastening force; use hex wrench to tighten up transmission gears with a torque of up to 260 kgf.cm; with high rigidity and stable repeated precision that can effectively increase at least 15% of cutting tools lifetime.
CHUMPOWER machinery Corp. possesses the copyright of this article. It is not allowed for any form of reprinting or distribution without the authorization and indication of source.Wereserve the right to claim for its legal right. Contact us if you have any questions or intents to reprint this article. Marketing Department: hanna@chumpower.com
Tweet