Blog
Introduction of ER collet chuck tool holder
By CHUMPOWER 2017/11/10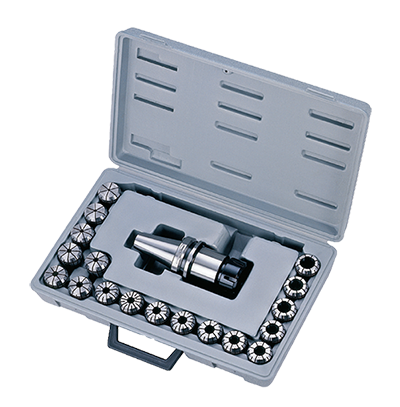 ER collet chuck tool holder are applied in the range of wide variety; they can be used in drilling, milling and tapping works, etc.; at present, they are the most common cutter holders in milling machines. ER collet chuck tool holder can be divided into the ER collet chuck tool holder and ER high-speed small-diameter tool holders. The applications of ER collet chuck tool holder have wide chuck-clamp range available, from ER11 up to ER40, whereas ER high-speed and small-diameter tool holders can only apply up to ER20.
As referred to the precision level, ER collet chuck tool holder can be categorized to 4 levels: the general level (Level B), Level A, Level AA and Level HP; the respective precisions are, in turn, 0.02mm, 0.01mm, 0.005mm and 0.003mm. Specifications can be divided into 6 kinds, namely ER11, ER16, ER20, ER25, ER32 and ER40.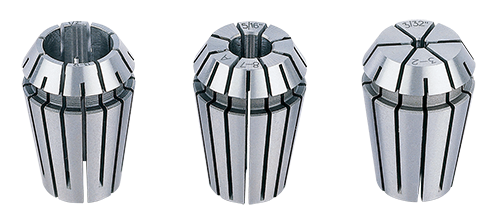 CHUMPOWER ER collet chuck is own better wear-resisting capability, high hardness and high toughness; they are under strict precision inspection according to DIN6499 before assembly and delivery; the quality deeply earns customer's reliance and confidence with extreme high credit.
CHUMPOWER machinery Corp. possesses the copyright of this article. It is not allowed for any form of reprinting or distribution without the authorization and indication of source.Wereserve the right to claim for its legal right. Contact us if you have any questions or intents to reprint this article. Marketing Department: hanna@chumpower.com
Tweet