Blog
CHUMPOWER PET Blow Molding Machine in Japan
By CHUMPOWER 2017/11/06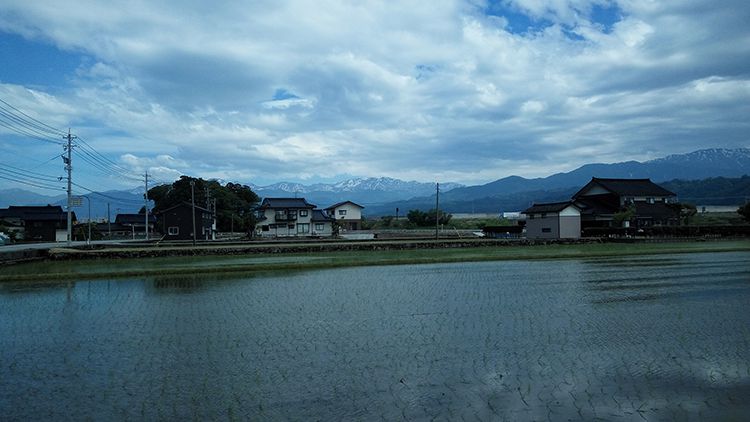 The CHUMPOWER post-sales service team has come to the worldwide famous scenic spot Tateyama Kurobe Alpine in Japan, performing its task.
Nowadays, Tateyama Kurobe Alpine is a sightseeing spot becoming famous; the beautiful environment also is called the Japan's Mount Alps. The unique natural environment brings visitors from all over the world; in addition, it owns remarkable water quality; CHUMPOWER team installs the energy-saving, high-efficiency PET blow molding machines for the customer therein to produce bottled water among this beautiful natural scenery and cold spring.
Within the huge factory zone, there are several old CHUMPOWER PET blow molding machines sent from Taiwan a few years ago, that are still under stable production after years of operation. Coincidentally, the service engineers are the same ones that installed these existed blow molding machines. It was quite convinced to see that these old machines are still well off, the engineers are happily as if seeing their married daughter.
The team is expected to stay here for a few tens of days. Every single step in the entire process, from installation to commissioning, should fully pay attention on; thus the blow molding machines can produce better bottled water collected from Japan's Mount Alps.
CHUMPOWER PET blow molding machine acquires very high reputation in Japan with very strict quality standard; reasonable price yet with a high stability, high quality and cost-effective advantage; enable CHUMPOWER PET blow molding machines take a remarkable market share in Japan.
CHUMPOWER machinery Corp. possesses the copyright of this article. It is not allowed for any form of reprinting or distribution without the authorization and indication of source.Wereserve the right to claim for its legal right. Contact us if you have any questions or intents to reprint this article. Marketing Department: hanna@chumpower.com
Tweet