Blog
CHUMPOWER Milling Chuck
By CHUMPOWER 2017/07/16
CHUMPOWER BT Milling Chuck, CAT Milling Chuck, HSK Milling Chuck all uses alloy steel, processed with subzero treatment to ensure material stability. The internal rolling needles uses a needle roller bearing design to reduce friction resistance and the wear of parts, allowing the Milling Chuck to reduce resistance to a minimum and increase clamping force. When clamping tools, it can easily provide a clamping force of over 5600 Nm, which can prevent tools from slipping and increase the longevity of the cutting tools.

The internal six-cavity design allows heat dissipation and improved clamping force. The internal stress is evenly distributed to allow uniform elastic deformation, allowing it to retain optimal precision and restoration properties. The internal wall design is 6mm thick to provide excellent shock absorption to ensure the cutting tools will not slip even in heavy cutting. The runout is < 5μm, so it is suitable for heavy duty and high precision cutting operations.

Besides preventing the seepage of cutting fluids and cooling fluids, the special dustproof design can also reduce iron scraps dropping in, thus ensuring stable cutting quality.

The Milling Chuck can be used with any CNC machine tools and processing machines, digital boring and milling machine tools, and integrated CNC machine tools. The chuck interface can be designed in accordance with international specifications, such as JIS, ISO, DIN, MT, B, and ANSI.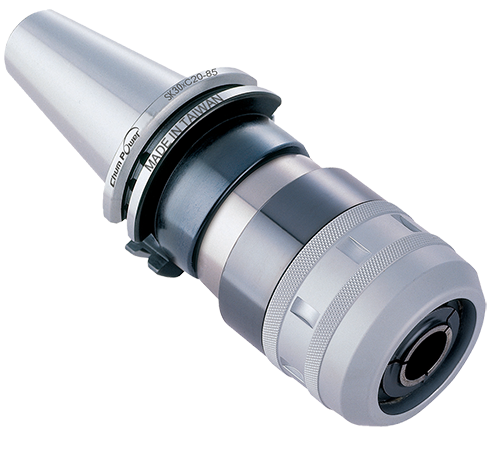 CHUMPOWER Milling Chuck
High rigidity: Even after extensive usage, the chuck retains high precision, and suffers no deformation. It can be used with the collet to provide excellent
*Accuracy Inspection: Clamping of circular rods to provide effective length and precision inspection above (4D)
Specifications: C20, C25, C32, C42, C3/4", C1", C1-1/4"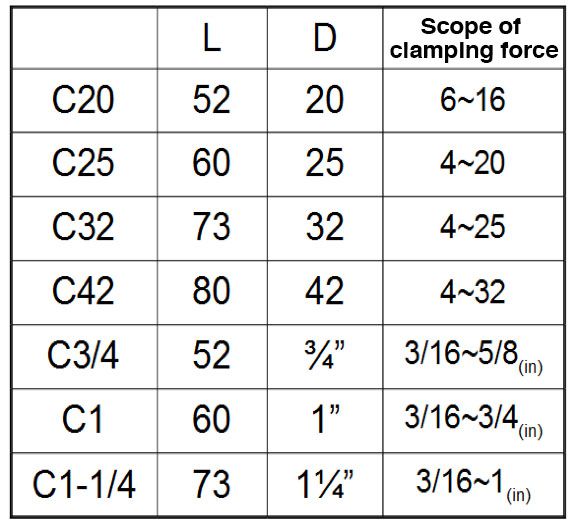 CHUMPOWER machinery Corp. possesses the copyright of this article. It is not allowed for any form of reprinting or distribution without the authorization and indication of source.Wereserve the right to claim for its legal right. Contact us if you have any questions or intents to reprint this article. Marketing Department: hanna@chumpower.com
Tweet