Blog
EX-POWER Chuck
By CHUMPOWER 2017/06/14
CHUMPOWER Industrial is unequalled globally in its R&D for two-way chuck for EX-POWER series tool holder by gaining more than 10 national patents. Besides its corotation and reversal features, it could also clamp varieties of cutting tool.
Under the strict quality control, it shows its high accuracy, high clamping, high rigidity, better stability and quick replacement of cutting tools. EX-POWER series is divided into the interchangeable design of #610, integrated design of #620 and modular design of #622 to maintain high accuracy even after long time application.
#610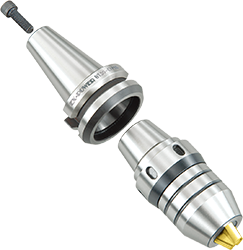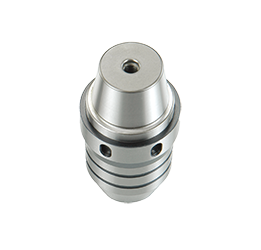 Its high rigidity, high stability for interchangeable chuck is specially designed for its highest engineering standard applied in CNC drill chuck with high interchangeability, which could collaborate with the screw for SK, ISO, BT, VDI, HSK tool holder for locking. Its specially designed inside threads of BT short type with 7:24 in taper ratio collaborates with BT tool holder, which could be tightly locked on CNC lather.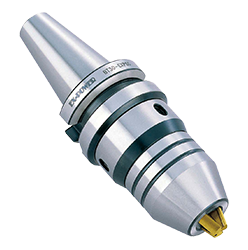 Its integrated design is the integration between the tool holder and drill chuck with high rigidity and high stability, which is applicable to the of heavy duty cutting process. It possesses high clamping power, which ensures that the cutting tool shall not be dropped even if the spindle of machine stopped immediately.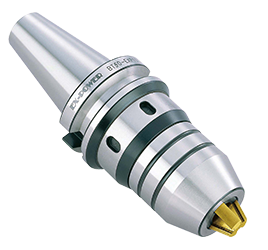 Its screwed in one-piece for BT/JIS B6339 could strengthen its stability and accuracy of drill chuck, which could be applied in the cutter replacement system on the machine in machining center. Its inside threats of special BT short type inner chamber with 7:24 in taper ratio collaborates with interchangeable chuck, which could also design its cavity to collaborate with the modular tool holder like JIS, DIN, ISO, ANSI, MT and VDI, etc.
CHUMPOWER machinery Corp. possesses the copyright of this article. It is not allowed for any form of reprinting or distribution without the authorization and indication of source.Wereserve the right to claim for its legal right. Contact us if you have any questions or intents to reprint this article. Marketing Department: hanna@chumpower.com
Tweet