Home

News

Company News

A Commitment Away From 2,300 km
A Commitment Away From 2,300 km
2020 / 12 / 28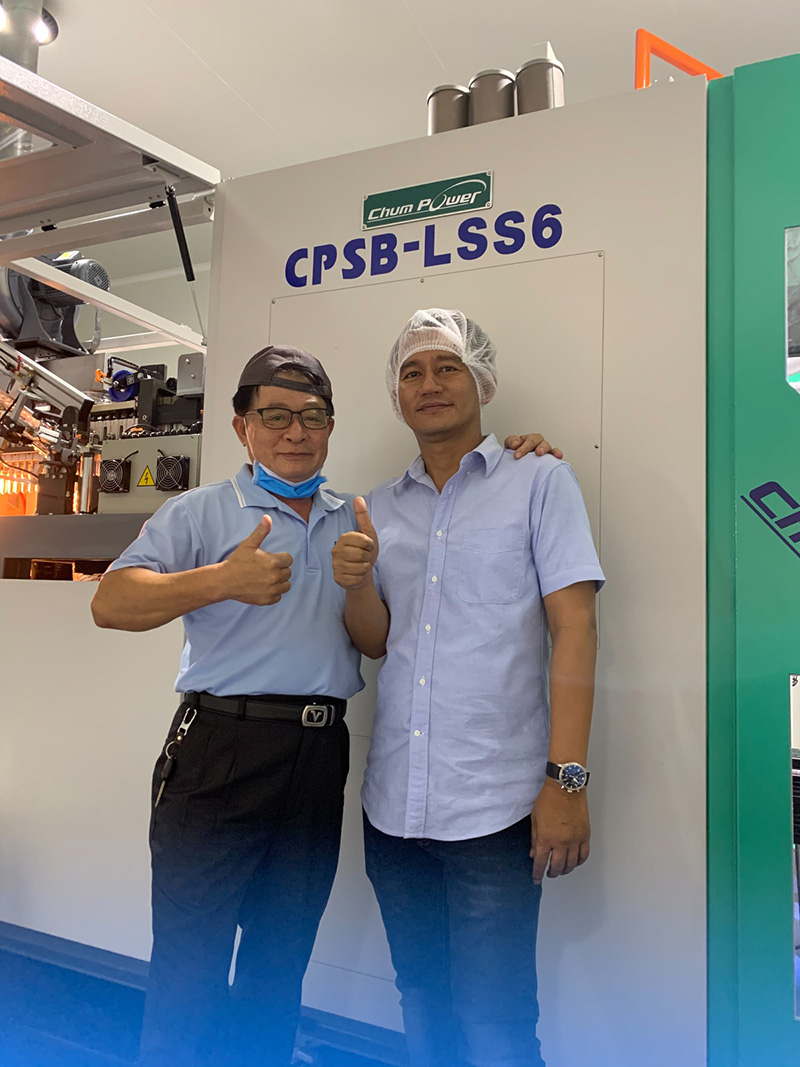 As the biggest PET blow molding machine manufacturer in Taiwan, customer's demands are always our priority. Since COVID-19 pandemic changed the distance between us and affected the global economy, the construction plan of many factories has been postponed or even cancelled. Today, when the pandemic is continuing to spread and many countries still have border control, CHUMPOWER is happy to share our successful story, this time, is in Thailand, a country which is 2,300 km far away from Taiwan.
The CPSB-LSS6 high-speed blow molding machine that we delivered to the Thai customer is in an urban area that is two hours away from Thailand's capital-Bangkok. The capacity of CPSB-LSS6 is 12,000 bottles per hour, it's specially developed for the filling production line of 200 bottles per minute for small and medium-sized production run and with the advantages of saving and higher machine efficiency. The machine in this case was produced in Taiwan then exported to Thailand, customer used their own blow mold within any factory acceptance test, for CHUMPOWER with 40-year experiences, this kind of cross-border cooperation is already familiar. Although the COVID-19 pandemic has not been under controlled completely, but with efforts of customer and CHUMPOWER, several production lines have already been commissioned and earned the customer's satisfaction, for the next, we will continue to expand the cooperation.
We value customer's demands and keep our commitments to customers, we have a strong design and service team can provides the complete blow molding production solution which includes: preform mold, blow mold, blow molding machine, blow molding production line and smart factory output, you can rest assured that your needs will be fulfilled by CHUMPOWER, because not only we value our commitments to our customers, we are also proud of our expertise in the PET stretch blow molding industry.
Background photo created by topntp26 - www.freepik.com