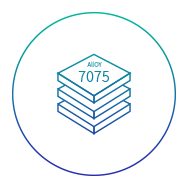 Aluminum 7075
Is widely use in the top-grade 7075 aluminum alloy for national defense and aerospace industry.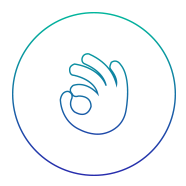 Suitable for various brands
Can be combined with the blow molding machines of different brands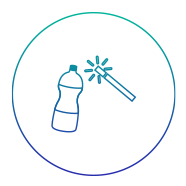 Mold Magician
Can be combined with the blow molding machines for different brands
Our mold services include:
Top-Grade Machinery and Materials
We use the top-grade Swiss MIKRON processing machinery in the industry, and the top-grade alloys such as the 7075 aluminum alloy which used in national defense and aerospace industry and stainless steel to produce highly precise, wear-resistant, highly stable mold products.
Customized Design
Our molds are created using 3D computer graphics that integrates our molding and designing experiences for thousands of molds to create preform products of uniform thickness, stable dimensions, with a high success rate, greatly reducing the product deficiency rate. Regardless of the bottle model or machine brand, CHUMPOWER can provide the best compatible molds.
Blow molding PET molds
Hot runner preform mold
Hot Runner System
All preform molds use the hot runner system, allowing faster production, shorter forming periods, reduced material wastage and high competitiveness.
Mold Specialists
CHUMPOWER has a group of mold magicians (mold specialists) with extensive mold designing experience. Be it an idea or a sketch, through our experienced mold experts, we will be able to convert your ideas into preform molds, ranging from animals, cartoon characters, architecture or other styles, to ensure your products become the market focus.
PET Preform
As number one SBM manufacture in Taiwan, CHUMPOWER also has accumulated 25 years of experience in preform design.
Sometimes custom bottle requires preform designed to yield a specific property, Here are some of our successful stories.



Weight saving
CHUMPOWER has helped our local customer to redesign the neck to save additional weight which translates to substantial savings in raw materials alone.



Enhanced top
loading
CHUMPOWER redesign the transition zoom just below the preform neck to yield a stronger bottle shoulder to increase the stacking layers of each pallet, save more storage space and some transportation cost.



Special application
An African client requires the bottle to have 90 degrees shoulder while keeping a specific bottle volume. CHUMPOWER come up with a preform design which include the flat shoulder as part of the neck, after bottle is blown, it can then be inserted into an injection molded outer casing. Therefore, we adopted the precision advantage of injection molding to form locking grooves at the neck to provide later interlocking with the outer casing (which also an injected piece) while keeping the inner body flexible enough for bottle content.
CHUMPOWER can provide standard preform mold to design, build, and test the preform mold so our client can go into production swiftly.
CASE STUDY